"Not I, not anyone can travel that road for you.
You must travel it for yourself"
Walt Whitman
How this website is paying for my travels

Ok...so you're interested in knowing more! Then please, read on ...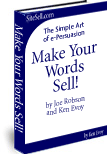 Unlike many webmasters out there, I didn't have to search hard for a company to help me achieve my goal of making it big online. You see, a few years back, I had purchased an e-book called 'Make Your Words Sell' from this Canadian guy called Ken Evoy.

As a professional in the advertising industry, I'm pretty much able to sift through hype from fact. Anyway, after I bought the e-book for USD29.95, which I figured wouldn't be much of a loss if I had been taken for a ride, I was surprised that this guy actually lived up to his 'under-promise, over-deliver' mantra; just by the contents of the book itself.

In short, the cynic in me was thinking that maybe this Ken Evoy fellow is for real ... a very rare species on the web these days.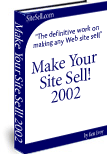 And so naturally, I went back to Ken Evoy's Sitesell.com to find out more about Site Build It, or SBI, as it's popularly known.

By this time, Ken had gone beyond selling e-books; in fact, SBI was a natural evolution of one of his top-selling e-books - 'Make Your Site Sell' (yep, I bought that one, too :-)


Get rich real quick? Thanks, but no thanks.
As I said, it's not difficult for me to see through the numerous 'Earn a Gazillion Dollars in 3 Days with an Easy-to-set-up Online Business' websites out there.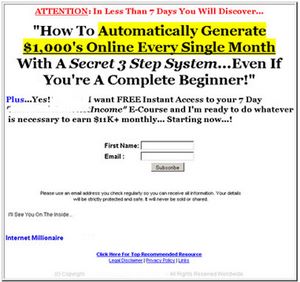 Looks familiar? Check out that screaming yellow highlight!

And let me tell you, there are a gazillion such sites out there in the wild, wild web. They all have one thing in common - they all sound too good to be true.

By the way, have you ever stopped to think that if these gurus could really earn a gazillion dollars overnight, would they be telling you how to do it for a mere US$99?



How Site Buid It (SBI) works

Have you ever heard it said that "if you enjoy your work, you're not really working"?
Well, that's exactly what this site is to me. It's 'work' that I enjoy.

And that, my friend, is the key to any successful website. It's quite ironic, really. Actually, this ridiculously simple insight is what makes some blogs world-famous, because their authors originally created them purely from an enthusiast's point of view, not for money.

PASSION infects.
What that means is that if your passion shines through in your sharing of your knowledge of ...say, Barbie dolls, or green tea, or making pies or whatever -- your reader will feel it!! If it's something you take interest indulging in, chances are, there are people like you out there looking for information about it.

"So what? It's just setting up a website. Any webhosting company can do that, and cheaply, too", you might be asking.

True ... BUT, that's where the similarities end.

With SBI, they will hold your hand from the beginning until your site goes live; and even then, they're always there for you (I've never had an email to Tech Support go unanswered for more than 12 hours).

Using a tried-and-tested 10-day Action Guide, SBI will:

Help you brainstorm to pick your best site topic (one that you are passionate about)


Help you choose from the most profitable keywords within the site concept that you have decided (eg: 'malaysia travel' or 'real malaysia' are keywords for this site)


Help you build your site even if you consider yourself the most web-challenged person around.


Submit your site to search engines for indexing (that means your site will show up in when people search using the keyword related to your site)


And the one that I think is the best - 'the SBIers Forum, the most helpful forum in the world'. You get access to thousands of helpful SBI newbies, not-so-newbies, and outright SBI experts around the world who offer invaluable knowledge, help, encouragement and advice. 'Help and be helped' is the tagline there.

Honestly, what I'm telling you here is only scratching the surface of what SBI can do for you. If you'd really like to know more, write to me. I'd be glad to help. Or, better still, why not check out Sitesell yourself?

I can't say this often enough, but if anyone can 'guarantee' you overnight success online ... PLEASE...do yourself a favour and look elsewhere because there's no such thing as a free lunch. Someone inevitably has to pay, and it's very likely to be YOU.

That said, SBI dares to offer you their success guarantee. Not overnight, mind you, because as with all successful businesses, it's all about real work. What SBI guarantees is that if you follow the proven ACTION GUIDE faithfully, add in some 'BAM' or what we call Brains and Motivation, you will succeed.

Sounds too good to be true, right?
Well, I don't blame you. After all, who in their right mind would so easily part with their hard-earned money? But let tell you this:

SBI is not a get-rich-quick scheme. SBI websites take WORK. SBI websites take TIME to MATURE and GROW, just like any other business in the offline world -- just like trees that produce sweet, juicy fruits; and which continue fruiting for years to come.

On the Internet, CONTENT rules. Period.
This is such a simple fact, it's so easily overlooked. Net surfers want only one thing: solid, fresh, relevant content. And I don't mean Wikipedia here.

As for loud, flashy sites without substance, well, they fade away faster than you can say 'cheap paint'.

Just serve your reader with quality content he's looking for and you've got yourself a loyal 'customer' who will not only come back again and again, he or she will tell others about it.
Hmmm...come to think of it, Walt Disney said something to that effect when he transformed a piece of empty land in Florida into a place that every kid from 2 to 92 wants to go ... again and again and again.

It really is that simple, and it's what building a successful website is all about.
Cheers!
Michael Khor
real-malaysia-travel-secrets.com

P.S.
Is working from home what you've been promising yourself? Looking for a business which only requires an affordable start-up capital; a business you can fall back on in your retirement years? Are you harbouring dreams of taking off from your desk to enjoy self-financed travel? If so, why not spend a few minutes to check out Sitesell.com. You can read about SBI webmasters who have made it, how-tos of web biz, and much, much more.

P.P.S
Remember, creating a website on a subject that you know well and enjoy means you're having fun at work! After all, what have you got to lose, especially when SBI is confident enough to offer you a 30-day money-back guarantee?

P.P.P.S (last one, I promise)
Just thinking about it won't make you a road racer...you have to get off the sofa, get on your bike and hit the road, Jack... :-)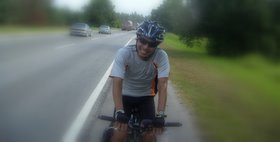 ---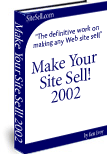 Get your free 1,500 page 'Make Your Site Sell!" e-book here
It's a great read, even if you're not into building a website right now.

Need more answers about SBI? Write to me and I'll try my best to answer them.


---

Return from this My SBI Story page to About Me page
Return from this My SBI Story page to HOME



page